Exabytes Network Sdn Bhd
is a leading web hosting company based in Malaysia .
Founder, CEO....
Mr. Chan Kee Siak
.....
The
spirit
... to keep moving on ~
The
efforts
... loads of work days and night...
The
"belief"
in achieving the
Mission and Vision
....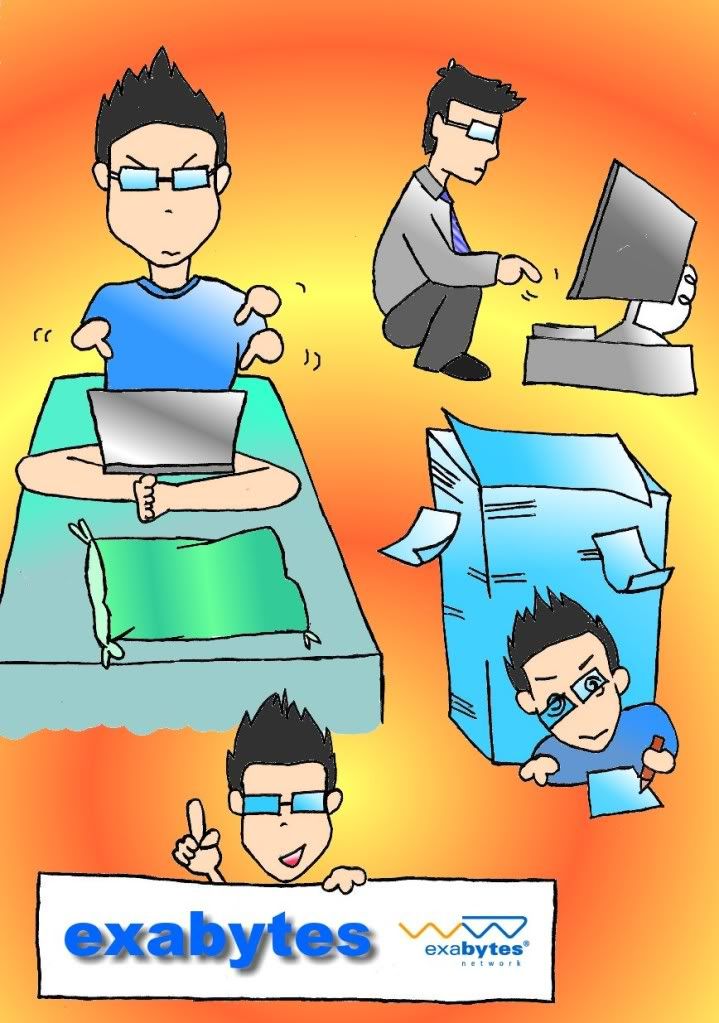 After several fell and rose, fell and rose...
stronger than ever before....
Exabytes
now's the number
#1
webhosting provider in the region,
voted by customers.
and now, in conjunction of
Malaysia's 52nd Independence Day
!
Exabytes
bring you
I LOVE MALAYSIA
campaign !!!~
There's a few things require you to do.....
Stand a flag in front of the house,.. check.
Stick a flag on the car rooftop,.. check.
Put an
iLoveMalaysia
logo on website to win
iPhone 3GS
,.. REALLY?
YES! This is a chance for you to win yourself one fancy, must-have smartphone -
iPhone 3GS worth RM 2500 each!
That's not all. The best part is, you can also refer someone to join this campaign, and if they are selected as winner, you as the referrer will win the exact same prize!
- all while expressing your love to the country!
How desperate are you to own one of this ????
GRAND PRIZE
iPhone 3GS
x 2
!!!
Western Digital My Passport Essential 320GB x 10 winner
How does this work ??
Go to :
iLoveMalaysia Campaign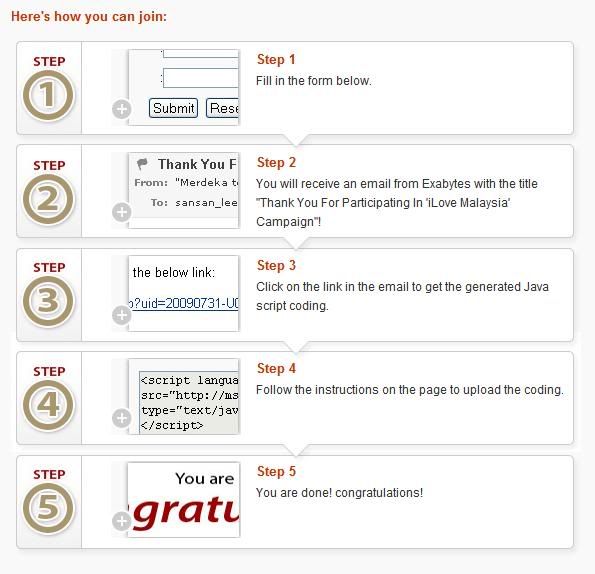 Remember the referral is :

rachel_beh@hotmail.com !!!
and b4 you are about to leave, join this quiz and have some fun!

Tell your friends to join and you might stand a higher chance to win the iPhone above. :)
Don't be disheartened if you fail to get the grand prize. There are other cool and expensive consolation prizes waiting for you.
I've done my part telling you,
and is your turn now to tell everybody else !!~
ppssttt......~
if you ran out of ideas on how to recruit the campaign.....
here's some tips......
1) To get the girl join in ,

be friendly

!!!
Show them your lovely pet xD ~
2) To get the guys in,

be friendly

as well ......... xD
GAMBATE !!!!!!!!!
psttt..... wait ~
There's another contest going on....

Merdeka Mania tweet and win contest!
As easy as using your mouse to click on RT (Retweet), you stand a chance to win cool gadgets.
5 iPod Shuffles
(1GB) worth
RM 189 each
.
This contest is open to all twittizens . Winners will be randomly selected each week.
Finger crossed !!!!!!!!!!!